School Profile
School Profile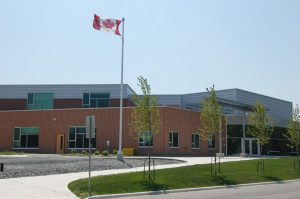 Walden Public School is proud to be a green school, with a strong emphasis on energy conservation and environmental stewardship. We opened in November of 2009 and offer English and French Immersion programs to students from K to Grade 6 in state-of-the-art facilities. It is a wonderful school nestled in the community of Lively. Our motto is "Acting Today, Shaping Tomorrow". We are the Walden Heat.
Extracurricular opportunities abound at Walden Public School. Our junior students participate in cross country running, cross country skiing, volleyball, basketball, soccer, softball, track and field and relay teams. We are continuing the traditions of our predecessor schools (George Vanier and Jessie Hamilton) and retain our place as athletic leaders in sporting events on and off the court.
Athletics are not the only extracurricular options for our students. There are also many clubs and groups to join including Choir, Ukelele club, Lego club, and Green Machines. Our students are involved in Public Speaking and our top students compete at the Legion Level. Traditionally, our students place at or near the top in the primary and junior divisions. In addition, our students participate in the Legion Poster and Poetry Contest and are often successful in every level of competition.
All day, every day Kindergarten took effect in the Fall of 2014.
Walden offers multilingual options. French Immersion programming is offered starting in Junior Kindergarten. Students in the Regular Program at Walden Public School have French as a Second Language instruction for 150 minutes a week beginning in Grade 4. Students may also sign up for Ojibwe language lessons for 120 minutes per week.
Character development is an integral part of our program. We participate in many Pay-It-Forward initiatives whereby students are encouraged to perform random acts of kindness. We are a caring community which supports many local causes.
Walden Public School has an active School Council whose focus has been on "green initiatives" that provide our children with quality facilities while ensuring that sound environmental practices for a sustainable planet are in place.  The school community is now turning its attention to further enhancing our playground that embraces creative play within a natural environment.
Technology is the future. Our school has invested in iPads and Chromebook tablets for students to use as research and learning tools. All classes in Grades 1 to 6 have a SMART Board, interactive whiteboard or large screen television allowing teachers and students to  "interact" with learning activities directly on the screen. Our Kindergarten classrooms are equipped with Smart televisions to supplement the hands-on active learning experiences with age-appropriate educational programming. All classrooms have either iPads or chromebooks for student use.
Walden Public School has an outstanding staff of dedicated professionals who provide a dynamic education for all of our students.