Extending the Learning at Home
The Rainbow District School Board is committed to improving academic excellence by encouraging the connection between learning at home and at school.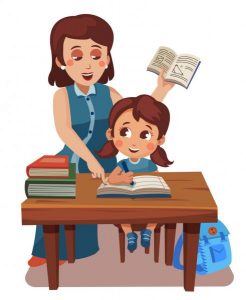 There are many reasons to extend learning at home including:
supporting the development of academic skills
reinforcing student learning
developing personal responsibility
building effective study habits
establishing routines
creating partnerships between schools and home (eg., opportunity for parents to read with their children)
Suggested maximum home learning timelines:
JK – Grade 3 Time Guideline: 10 – 30 minutes
Grade 4 – Grade 6 Time Guideline: 30 – 60 minutes
Grade 7 – Grade 8 Time Guideline 60 – 90 Minutes
Suggestions for Learning at Home
Completion of unfinished work
Project work
Additional practice of skills taught
Studying and test preparation
Practical application of a skill
Parents looking for additional ideas, can discuss resources with their child's teacher and/or find more inspiration here:
Reading and Writing with Your Child K-6
Doing Mathematics with Your Child K-6
Support Your Child's Math Learning
A Parent's Guide to the Fundamentals of Math Gr. 1-8
Parents as Partners: Learning at Home
Tutoring Services:
Eurêka! connects French-language students in Grades 1-12 with Ontario certified teachers for free one-on-one tutoring and educational resources in all subjects.